AUGUST 2019 NEWSLETTER (FREE)
Go from feeling shy and nervous to feeling inspired and confident!
BELOW IS A GALLERY of some the drawings our members created this month! SCROLL DOWN to see samples of the uncensored version!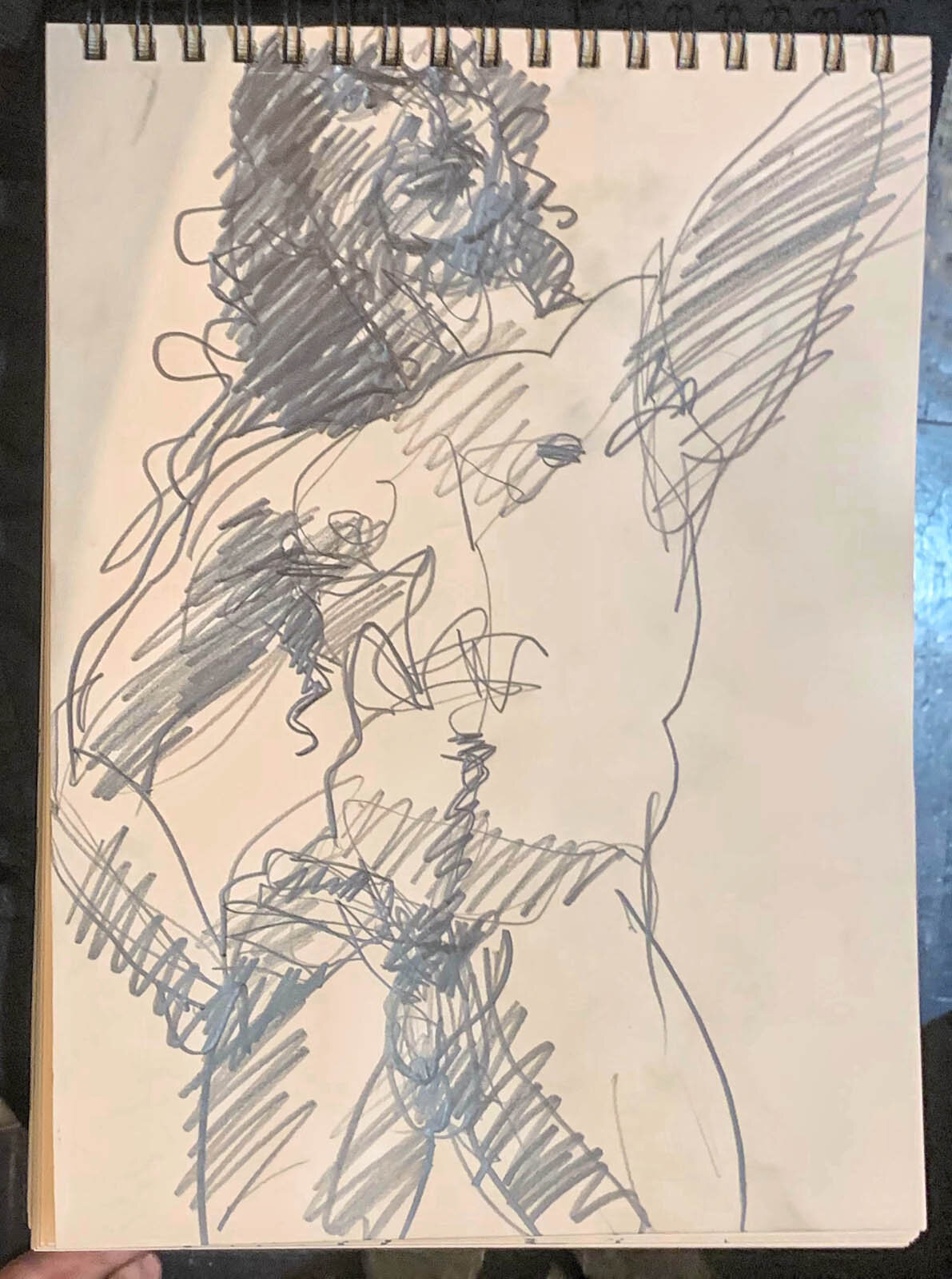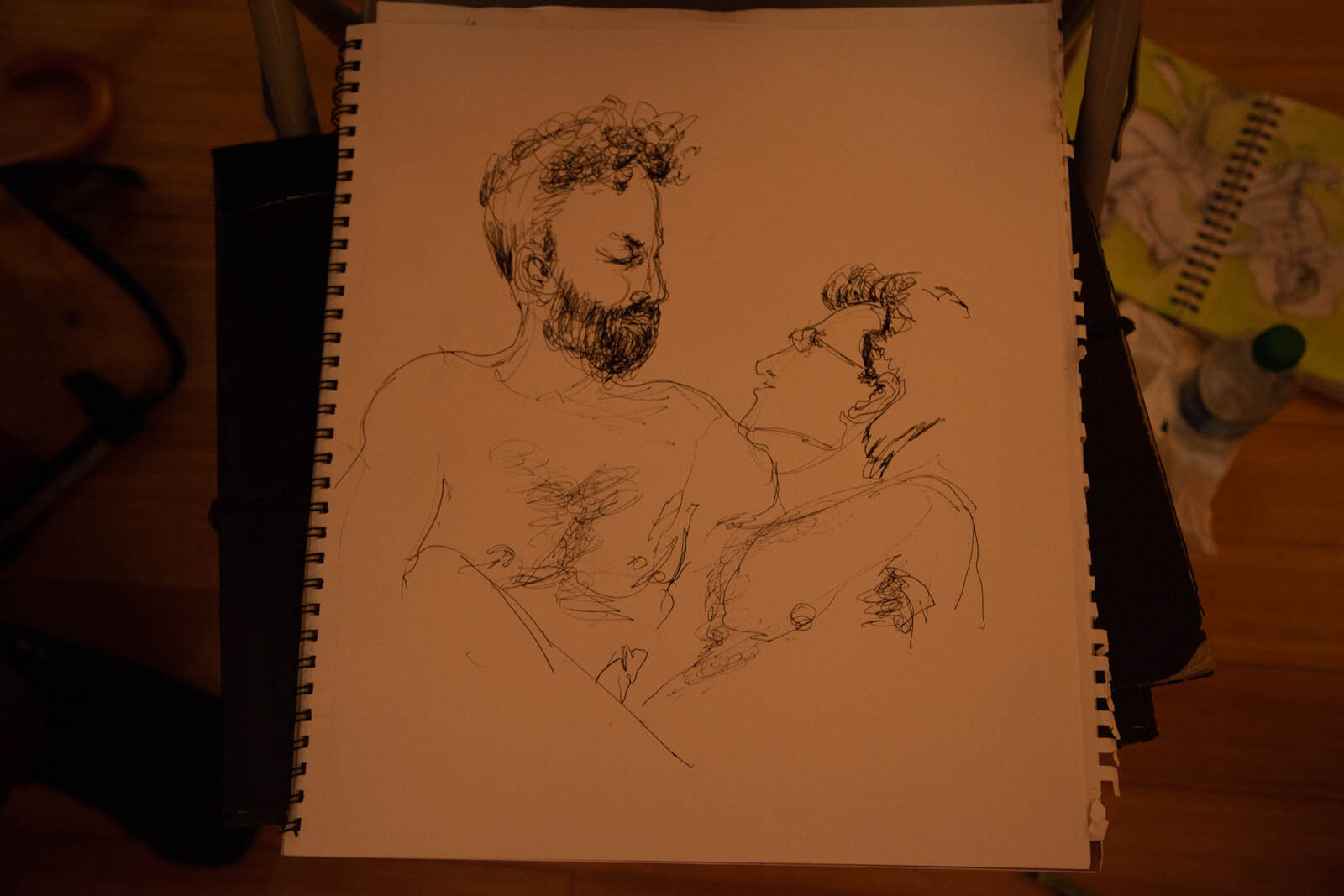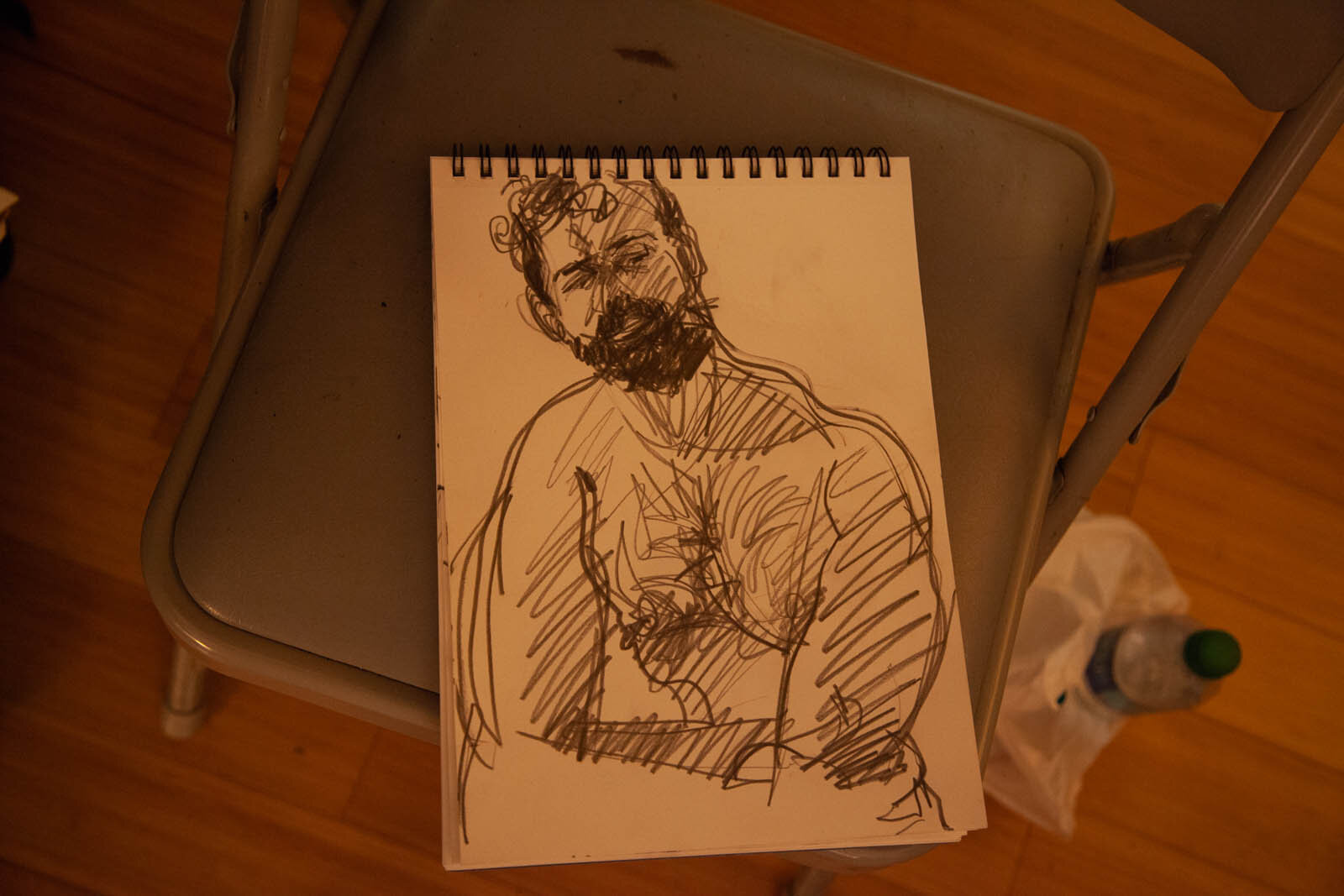 SEE ALL 407 photos taken at each session in the uncensored version.

SESSIONS THIS MONTH:
SF: AUGUST 1 OAKLAND (20 PHOTOS BY VINCE)
NYC: AUGUST 8 EAST VILLAGE (87 PHOTOS BY JOHNR)
NYC: AUGUST 8 UPPER EAST SIDE (27 PHOTOS BY BEN)
NYC: AUGUST 13 EAST VILLAGE (69 PHOTOS BY DAVEM)
NYC: AUGUST 17 JERSEY CITY (25 PHOTOS BY JOHNR)
NYC: AUGUST 20 EAST VILLAGE (8 PHOTOS BY DAVEM)
NYC: AUGUST 22 UPPER EAST SIDE (34 PHOTOS BY BEN)
NYC: AUGUST 27 EAST VILLAGE (47 PHOTOS BY DAVEM)
SF: AUGUST 31 BAYVIEW (14 PHOTOS BY RUSSELL)
Here's a sampling from our monthly, uncensored newsletter.
ANNUAL Subscription (Best Value)
Uncensored photos taken at every session

PDF of all the photos

Advance access to the following months' issue (we try to upload once a week)

Access to all back issues
The annual subscription is only $7 per month ($84 paid annually with auto-renewal). SAVE OVER 40% compared to monthly.
MONTHLY Subscription
Uncensored photos taken at every session

PDF of all the photos
The monthly subscription is $12 per month ($12 paid monthly with auto-renewal).
SINGLE issues are also available.
CALENDAR
Click to see current calendar of all sessions in all cities. New sessions are added frequently.
ABOUT US
Men's Naked Drawing Group is a fun, friendly community where men come together for a sexy, but nonsexual creative activity. It's both for non-artists who want to try a unique nude activity, as well as for artists of all skill levels who want to practice drawing the male figure. EVERYONE IS NUDE. Additionally, since we don't use outside models, everyone has the opportunity to pose. This is especially empowering for guys who have never been a model before.
OUR CORE PRINCIPLES:
BODY ACCEPTANCE is a core principle. Negative comments about a person's body or parts of their body are never allowed.

CONSENT IS MANDATORY. This is not a joke. Before touching another person with any part of your body, you must always get permission.
Don't rub your erection on someone else.
Don't grope another guy's dick even if it's erect.
Don't grab someone's ass.
If it's someone you don't know, don't touch him.

THIS IS NOT A SEX PARTY.
All MNDG sessions welcome respectful men (cis and trans) of all ages (18+ to 80+), ethnicities, sexual orientations and body types. We particularly encourage transmen and men of color to join us!
Member Comments THIS MONTH:
"I had a real blast and so did Mike! Thanks for the first time I can't wait to see the pictures!!"
"Really enjoyed my first time! Thanks for welcoming me!"
"Hot poses. Welcoming fellow artists. That was a grand time. Thank you everyone!"
"Last year I reached out to Shungaboy and he invited me to attend. I was apprehensive since I didn't know what to expect and hesitated at the front door. I rang the bell and was buzzed in. I found a friendly group, all races, all body types, all ages and all skill levels. I kept my sketchbook on my lap since I was still shy (its OK to be shy) but soon found myself comfortable enough to pose. I have found the creative outlet this session provides to be empowering and the new friends I have made make my life richer. Thank You Shungaboy and Chuck and Tom for all your hard work."
"I have only been to two sessions but have had the same experience as Bob. Boundaries are respected. No one is judged and there is a welcoming community where you can be creative and at peace with your body."
"Whew! I'm still dizzy from that waitlist but was glad we had room for everyone with I think, with 1 empty chair. Thank you Shunga and Chuck and thanks to everyone for a great night. Welcome to the new members...! Plenty of familiar faces, great poses, all in all a great night. Thank you everyone for working with the tight quarters. Lets do it again soon..."
"A lovely mix of guys, and lots of great poses! Thanks Frank for posing with me! Thanks Chuck for opening up your home/studio to us again!"
"It was a great time! Getting hooked on posing. But the other poses were so good I'm inspired to draw more! I will be looking forward to the next one!"
"Great meeting everyone! Almost everyone who attended was a first-timer, and it was a very diverse group! Glad everyone enjoyed themselves!"
"Again! Let's do that again."
"Thank you so much Russell and Cody for sharing your hearts and your home, and to all who attended and made it a fun afternoon!"
"Russell and Cody, thank you for sharing such special place and camaraderie. Very enjoyable to share with you all."
PLEASE JOIN US! (Free to join)
Go from feeling shy and nervous to feeling inspired and confident!
Men, are shy about your body? Shungaboy helps men overcome body-image issues through coaching and an online course. Download the FREE Men's Body-Positivity MINDMAP to get started on your journey to feeling more comfortable about your body.